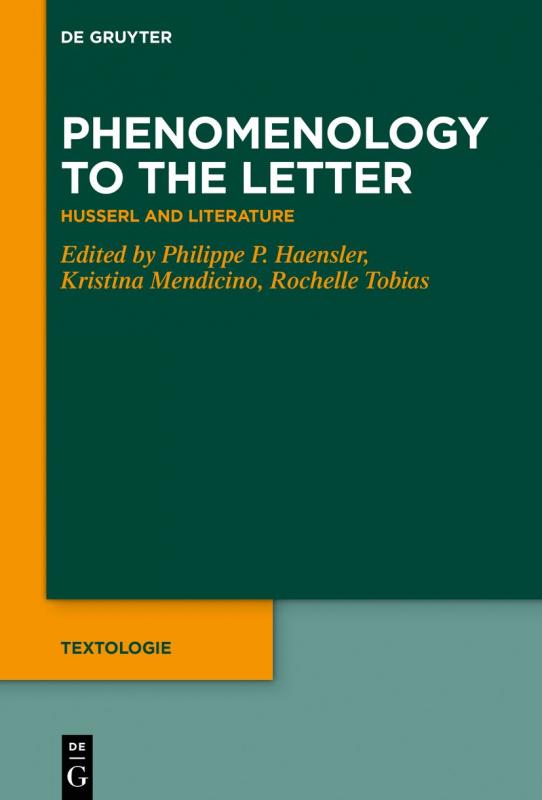 Verlag:

De Gruyter

Themenbereich:

Philosophie und Religion - Philosophie

Genre:

keine Angabe / keine Angabe

Ersterscheinung: 23.11.2020
ISBN:

9783110654585
Phenomenology to the Letter
Husserl and Literature
Philippe P. Haensler (Herausgeber), Kristina Mendicino (Herausgeber), Rochelle Tobias (Herausgeber)


Regarding philosophical importance, Edmund Husserl is arguably "the" German export of the early twentieth century. In the wake of the linguistic turn(s) of the humanities, however, his claim to return to the "Sachen selbst" became metonymic for the neglect of language in Western philosophy. This view has been particularly influential in post-structural literary theory, which has never ceased to attack the supposed "logophobie" of phenomenology. "Phenomenology to the Letter. Husserl and Literature" challenges this verdict regarding the poetological and logical implications of Husserl's work through a thorough re-examination of his writing in the context of literary theory, classical rhetoric, and modern art. At issue is an approach to phenomenology and literature that does not merely coordinate the two discourses but explores their mutual implication. Contributions to the volume attend to the interplay between phenomenology and literature (both fiction and poetry), experience and language, as well as images and embodiment. The volume is the first of its kind to chart a phenomenological approach to literature and literary approach to phenomenology. As such it stands poised to make a novel contribution to literary studies and philosophy.
Meinungen aus der Lesejury
Es sind noch keine Einträge vorhanden.