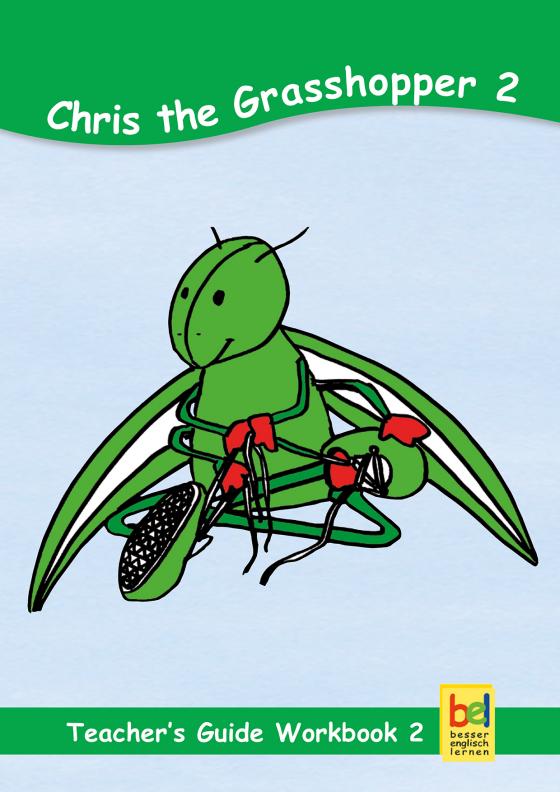 Verlag:

bel Verlag

Genre:

keine Angabe / keine Angabe

Ersterscheinung: 25.11.2021
ISBN:

9783947159208
Beate Baylie, Karin Schweizer
Learning English with Chris the Grasshopper Teacher's Guide for Workbook 2
Lesson suggestions for Workbook 2
Ideal for private English lessons or for kindergarten courses.

Let Chris, the little grasshopper who only speaks English, show the children his world. In English of course! Learning English with Chris the Grasshopper is designed for children between 3-6 years. At this age, it is easy for children to learn a foreign language in addition to their mother tongue. Nursery Rhymes, traditional songs, rhymes and games invite the children into the world of the English language. The top priority for teaching with this versatile program is that children should have fun and playfully learn English. (Foreign) languages should be fun.
The comprehensive Teacher's Guide with 18 complete lessons for Learning English with Chris the Grasshopper 2 contains worksheets, game templates, dice templates and craft templates together with detailed instructions - from the first trial lesson to detailed preparation of individual lessons and even Do's and Don'ts in the classroom.
Meinungen aus der Lesejury
Es sind noch keine Einträge vorhanden.